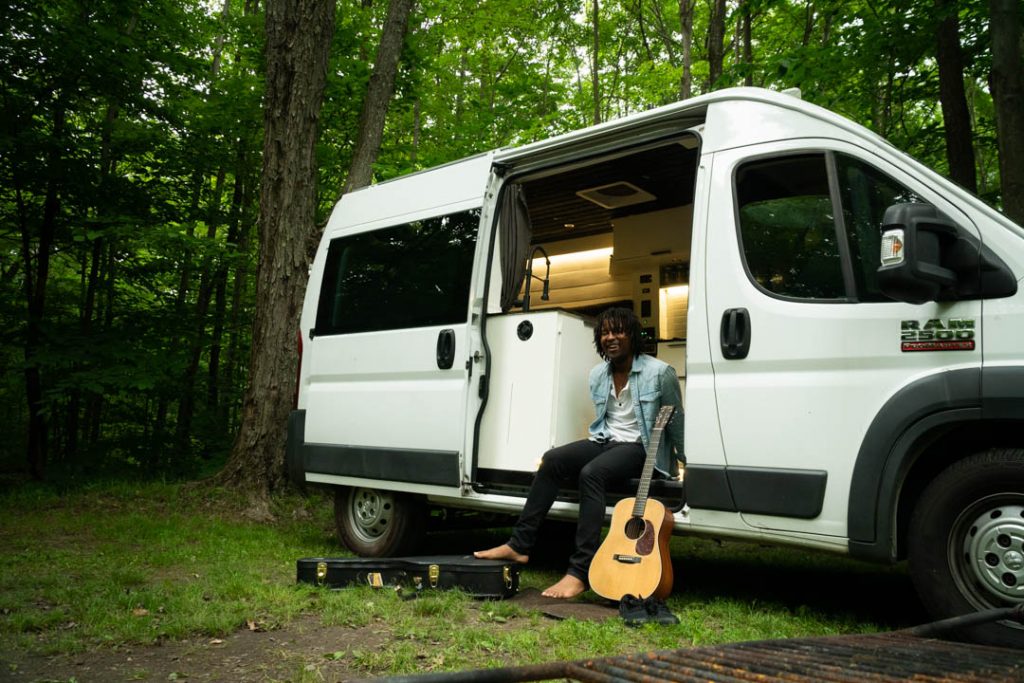 My name is Pentley… like the car but with a "P" a Singer/Songwriter in pursuit of a wild dream. and yes you will hear that a lot around here because I will always be in pursuit of my dream.
This is my van Betty and my Martin D-Jr
Betty is a Ram Promaster That I converted into a Tiny Home so that I would have a means of chasing after this dream of mine she'll take me anywhere I want to go…
Far off the beaten path and deep into nature where I can reconnect with my higher self, reflect, and truly appreciate and recognize all the beauty that life has to offer… and I get to do it all from the best seat in the house…
You see I was born a dreamer I have always believed that anything was possible I've always believed that instead of just living in the world that we could create the world that we would like to live in.
Even when the people of the world tell me that isn't possible. I have a dream so vivid and so real that I can't help that it pours from my heart and from my soul. I believe that we all have our own gift or talent to share with the world. I was given the gift of visions and dreams so that I don't have to live by only what can be seen here in the physical my dreams set me free from the limitations of what the eyes can see and that allows me to believe in the things that my heart can feel.
That has enabled me to connect with people on a deeper level than I could have ever imagined was possible.
Believing in dreams makes any of the disappointments that I may encounter bearable and my dreams provide me with hope and a vision to inspire which crushes and destroys the whirlwind of frustration and despair so that I might recognize the beauty and the possibilities of tomorrow.
I hope you will follow me on my journey.. in pursuit of a wild dream and imagine how beautiful it would be if we all came together to co-create our reality
-pentley